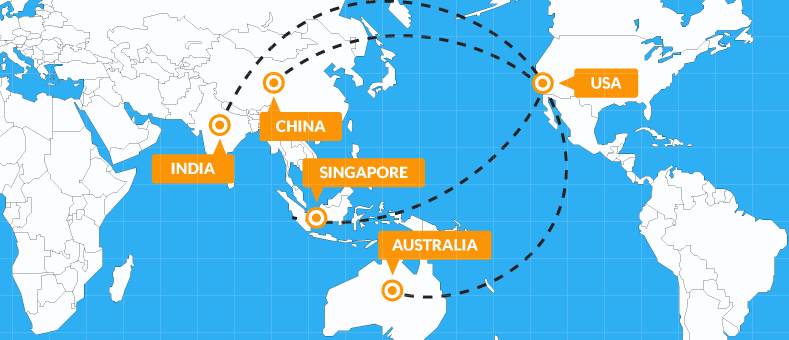 81VPS, in partnership with our upstream & datacenter provider Psychz Networks, is pleased to announce a new feature we are offering to clients from India, China, Singapore, and Australia to offer a lower latency network than we already offer.
Because our servers are located in the west coast of the USA (Los Angeles), we are able to deliver this technology by optimizing network paths for users from Asia to be "preferred" on specific Internet providers which will provide the most efficient network route to Asia.
This is made possible in partnership with network carriers in our network mix such as China Net, China Telecom, PCCW, HiNet. When the end user from Asia is connected to the IP, the system will automatically select the best path with the lowest latency.
The expectation is that this new feature will offer latency drops of up to 30% when compared to other server providers in the area.
- 81VPS Team.
Friday, May 3, 2019